SCHEDULING WITH DR. KYLENE FERNANDEZ
Office hours are 9:00 AM to 5:00 PM on Monday, 9:00 AM to 4:30 PM on Tuesday and Wednesday, and 9:00 AM to 4:00 PM on Thursday. We try to stay on schedule to minimize waiting at the time of your appointment. Delays to the schedule can occur and your understanding and patience is very much appreciated. If your child has pain or an emergency situation please call the office. If this occurs after office hours you will hear instructions on the voice message.
FINANCIAL POLICY
For your convenience, we accept Visa, Mastercard and Discover. We also offer Care Credit to those who are in need of financial assistance. You can apply online at carecredit.com. As a courtesy, we are happy to submit to your dental insurance carrier so long as we are provided with complete and accurate insurance information. We deliver the finest care at a reasonable cost to our patients. If you have questions regarding your account, please contact us.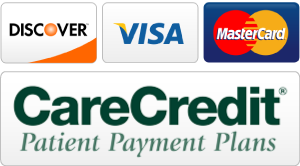 DIRECTIONS TO THE OFFICE
From the North: Exit right from 270 South at Upper Arlington Exit 13. Turn left onto Cemetary Road/Fishinger. Follow into Mill Run and turn left onto Ridge Mill Drive.
From the South: Exit 270 North at Upper Arlington Exit 13A. Turn right into Mill Run and turn left onto Ridge Mill Drive.
From the East: Take Route 161 West to Frantz Road. Turn left (south) onto Frantz Road. As you continue southbound, Frantz Road becomes Dublin Road at Hayden Run Road. Continue southbound to Fishinger. Turn right onto Fishinger, then right onto Ridge Mill Drive.