WELCOME TO DR. KYLENE FERNANDEZ PEDIATRIC DENTISTRY
Thank you for visiting the website of Dr. Kylene Fernandez. Our site provides important information about our practice that will help you become more familiar with pediatric dentistry. Our office is committed to providing your child with the highest quality of care. We will make every effort to ensure that your child's visits with us are comfortable and informative. We strive to make each child feel at ease in an environment dedicated purely for them. Dr. Fernandez and her staff develop one-on-one relationships with patients and their parents. She provides comprehensive care for each child's individual needs. If needed, Dr. Fernandez offers IV sedation with a visiting anesthesiologist. This allows Dr. Fernandez to treat  children who are uncomfortable with dental procedures, or to provide more extensive care in one visit. All sedation's are administered in the comfort of our office, where parents can stay with their child before and after treatment.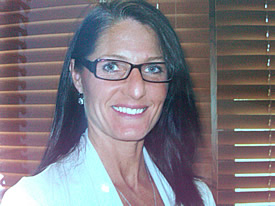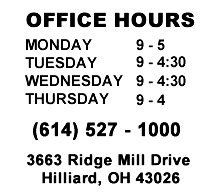 DIRECTIONS TO THE OFFICE
From the North: Exit right from 270 South at Upper Arlington Exit 13. Turn left onto Cemetary Road/Fishinger. Follow into Mill Run and turn left onto Ridge Mill Drive.
From the South: Exit 270 North at Upper Arlington Exit 13A. Turn right into Mill Run and turn left onto Ridge Mill Drive.
From the East: Take Route 161 West to Frantz Road. Turn left (south) onto Frantz Road. As you continue southbound, Frantz Road becomes Dublin Road at Hayden Run Road. Continue southbound to Fishinger. Turn right onto Fishinger, then right onto Ridge Mill Drive.
Brushing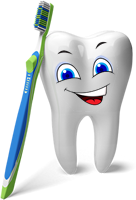 Use a toothbrush with soft bristles and a small strip of fluoride toothpaste. When you brush your teeth, move the brush in small circular motions to reach food particles that may be under your gum line. Hold the toothbrush at an angle and brush slowly and carefully, covering all areas between teeth and the surface of each tooth. It will take you several minutes to thoroughly brush your teeth
…….MORE ABOUT BRUSHING!
Tooth Ache

Begin by cleaning around the sore tooth meticulously. Using warm salt water, rinse the mouth to displace any food trapped between teeth. UNDER NO CIRCUMSTANCES should you use aspirin on the aching tooth or on the gum. In the event of facial swelling, apply a cold compress to the area. For temporary pain relief, acetaminophen is recommended. See a dentist as soon as possible…MORE ABOUT EMERGENCY CARE!